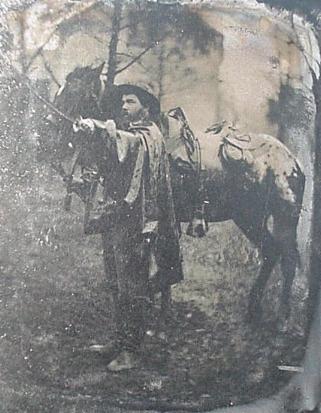 (This graphic image is displayed here courtesy of the owner, Col. L. H. Boggs, who retains all rights to any reproduction thereof)
Copyright © Col. L. H. Boggs, All Rights Reserved





This photo must have been taken around the time I entered the military service. KP (Kitchen Police) duties included keeping a shovel close by to clean up after the mess sergeant's mule in the cooking area.

Rather than asking you to identify this officer, look the horse over carefully. How many of that horse's ancestors are in the ApHC Hall of Fame? (Yep, that is a trick question.)


While none of the ancestor's of the Appaloosa in the photo are in the ApHC Hall of Fame, click here to learn more about this tintype.