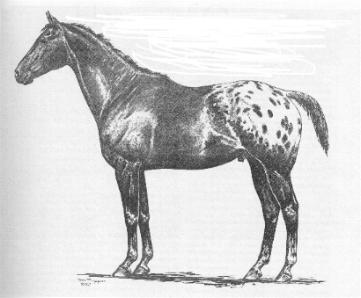 (photo courtesy of





No, this isn't a photo of an Appaloosa. It is a painting done several years ago.

Study the painting. Does it look like an Appaloosa you have seen somewhere in time?

Serious students of Appaloosa history may know the story behind this painting. Who did this painting? When was it done? And, for what purpose did the artist paint this horse?


Click here for the answers.