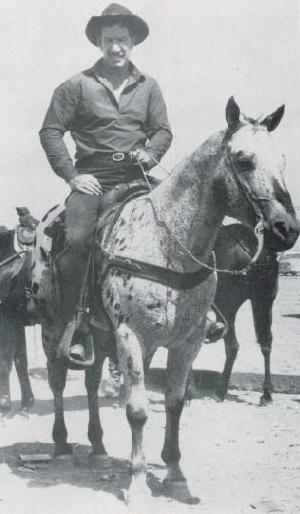 (Thanks to Brenda Brouder for locating the photo.)
Richard Boone is mounted on ApHC Hall of Fame stallion Joker B.

Richard Boone played the San Francisco-based hired gun "Paladin." During a six-year period (1957-1962), "Have Gun -- Will Travel" was seen Saturday nights on CBS television followed by "Gunsmoke."

While I have seen many of the Have Gun -- Will Travel shows, I don't remember seeing Joker B. in any of those episodes.

Carl Miles was quite a promoter and was always looking for a way to get Joker B. more exposure.











JOKER B.
(ApHC F-678)
1941 blue roan
RED DOG
(AQHA P-55)
1933 sorrel
BLUE VITRIOL
(Unreg)